Bigger.Faster.Stronger
Welcome to Body-Worx.ch
We are pleased to welcome you to the webpage of the most modern fitness center group with the most varied fitness offers in the whole of the canton of Zug.
And that also with the largest fitness center in Central Switzerland – the BodyWorx 4-Towers with 3200 m2 training area and the Timeless Spa.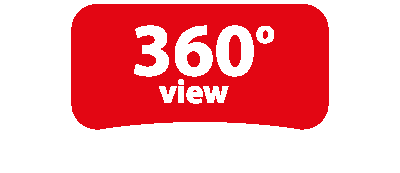 Immerse yourself in our 4-Towers location on 3,200 m2 with a variety of training options (indoor & outdoor) and our spa area (sauna, bio sauna, steam bath, solarium) as well as our high-quality and well-maintained infrastructure (equipment from LifeFitness and HammerStrength).
PHILOSOPHY
We only have one life and in order for our body to be good we have to work with it. The name BodyWorx ("body works") arose from the idea that movement is essential for our body and our well-being. In addition to a place for training, the BodyWorx fitness center should also be a meeting place: meet people, exchange ideas, enjoy the time. At BodyWorx, fitness training takes on a new meaning.
BodyWorx also stands for unique space: spacious rooms allow our members and visitors to exercise undisturbed and ensure a relaxed atmosphere.
one life I one body I one club
Timeless Spa in Steinhausen
Outdoor fitness park in Steinhausen
QiX-Club kids corner in Steinhausen
Recognized by health insurance companies
Pay with Bitcoins in Steinhausen
Strength & endurance equipment d. latest generation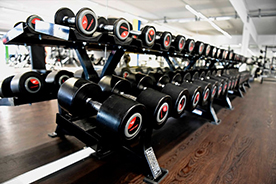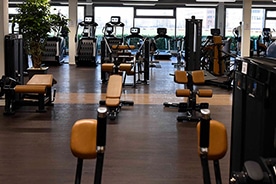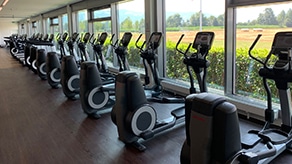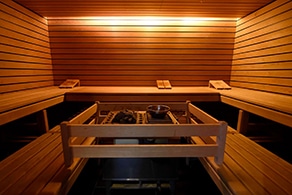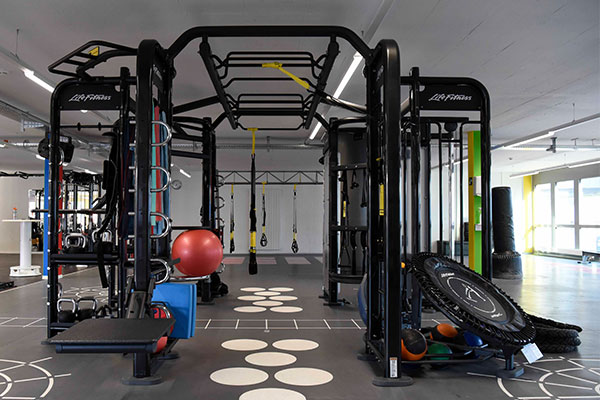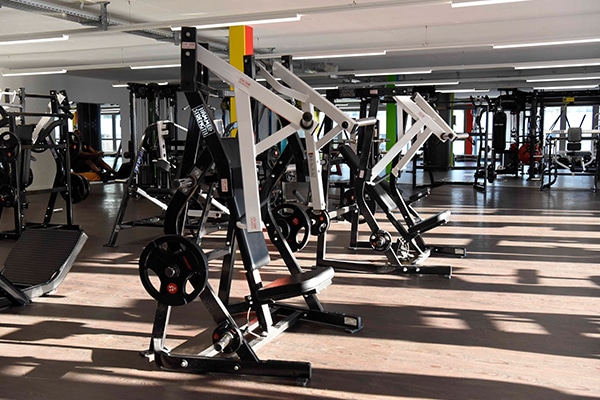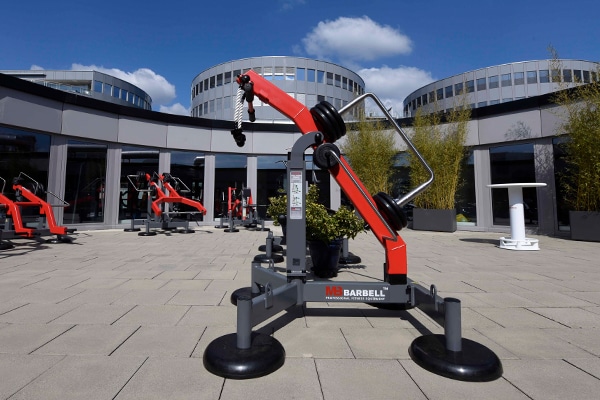 COURSES
A wide range of courses and air-conditioned course rooms with highly trained instructors.
COURSES
A wide range of courses and air-conditioned course rooms with highly trained instructors.
SYNRGY 360
A new concept on the training area. You will experience combinations of various functional full-body exercises as motivating group training. SYNRGY 360 stands for fun, success and unlimited possibilities. You train in a group under the guidance of your trainer, who spurs you on to high performance.
Full body conditioning
The megatrend now also as group training. This intelligent workout builds not only beautiful, but also functional muscles with simple means such as your own body weight or small equipment – for a sexy and vital body and more performance in sport and in everyday life.
HOT IRON® 1
is a thrilling strength endurance training with the barbell. Suitable for everyone as a training option when taking part in classic strengthening courses such as body styling, stomach, legs and buttocks and CO. the training effects that are desired can no longer be achieved!