Ventilated or air-conditioned training areas
Your well-being means a lot to us. For this reason, you will enjoy a pleasant indoor climate during your stay and training, as all our premises are either ventilated or air-conditioned.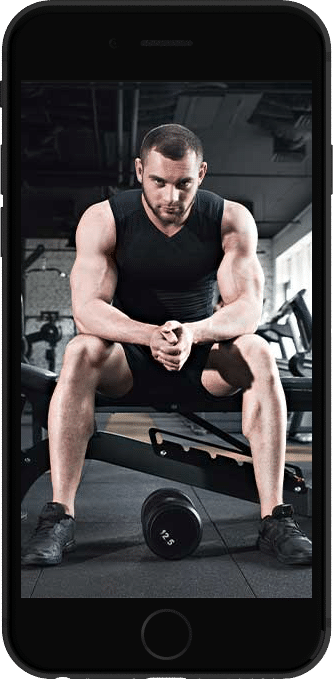 Biacorpus RX 4000 Analyze
You want to lose weight and still lose weight?
You are an athlete and you want to know exactly how your body develops?
Bioelectrical Impedance Analysis (BIA) is a scientifically sound method for determining the body composition of body fat, muscle mass and body fluid.
Periodic measurements tell you how weight reduction or other lifestyle changes affect your body.
OPTISUN RED
The new OPTISUN RED collar has the perfectly balanced spectrum of effects of UV and red light. The red spectrum promotes blood circulation and improves UV compatibility. Their balanced spectral distribution improves direct pigmentation by up to 50%.
The result is a smooth, gently tanned skin and optimal vitamin D supply.
✔ Stimulates collagen production
✔ Protecting the cells from free radicals
✔ Optimal vitamin D supply
✔ Gentler tanning process for long-lasting tan
✔ Smooth and refreshed skin feeling
✔ Less smell on the skin

Perfection in motion
Our members benefit from free wireless internet throughout the center. For an access code, select the W-Lan "BodyWorx & ToroToro" on your mobile device and open a browser window. After entering your mobile number, you will receive the access code via SMS. You only need to enter this once, the network will recognize you on your next visit.